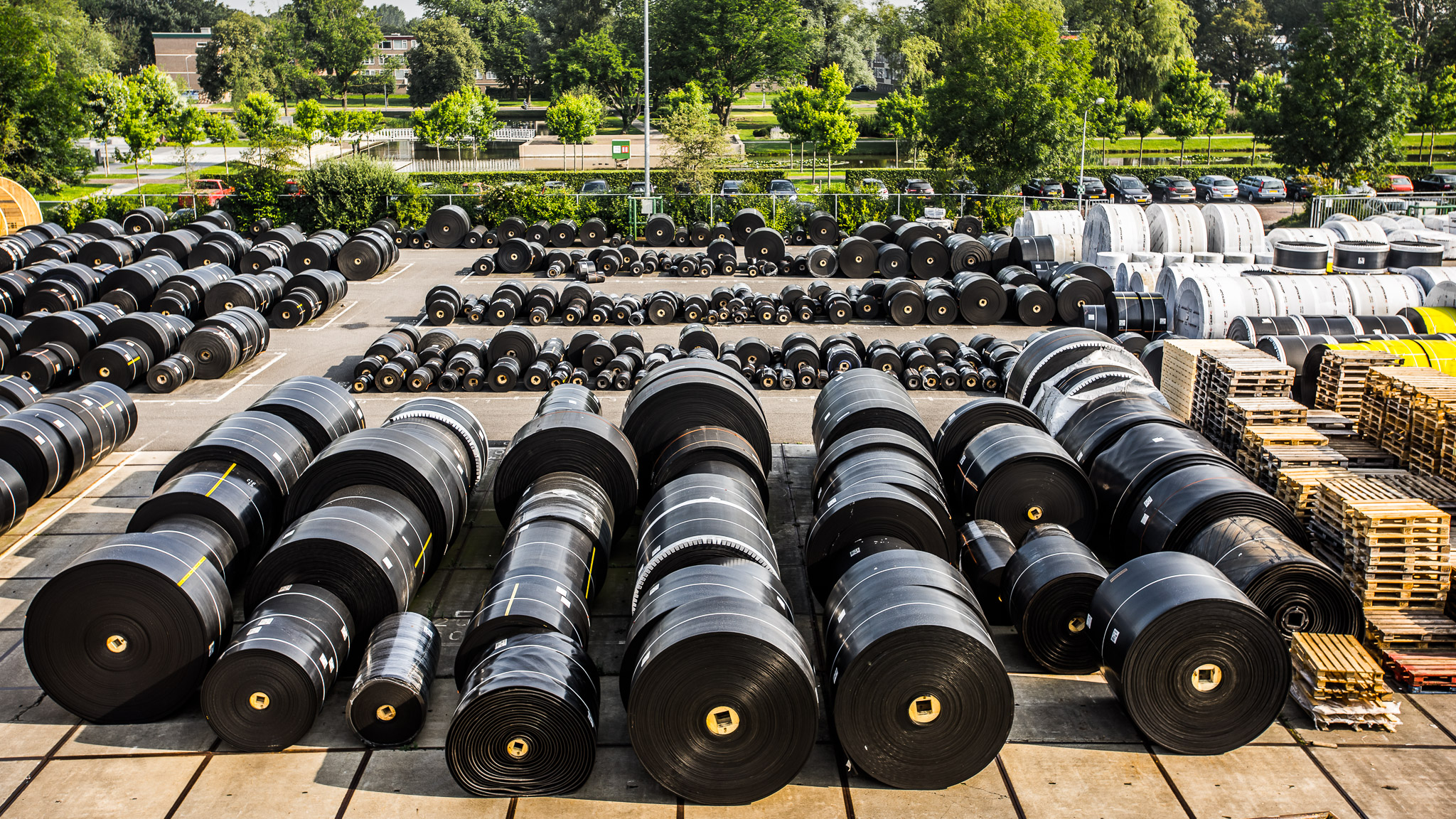 Fenner Dunlop actively reduces environmental footprint
At Fenner Dunlop, we are mindful of the materials we use in our conveyor belting, minimizing our impact on the environment while increasing durability of our products. We are also firm believers in repurposing our belting materials when we can.
An example of how we repurpose our belting materials is by recycling/allowing the general public of the surrounding communities of our Toledo, Ohio, Port Clinton, Ohio and Bracebridge, Canada manufacturing facilities to have the wooden cores that we use to wrap our conveyor belting around for safe transportation.
We recently had the opportunity to chat with someone and learn more about how she repurposes the wooden cores.
---

Less than a minute down the road from our Bracebridge, Canada manufacturing plant is a vintage boutique called Years Ago-Go. Owned and operated by Kelly Harville, Years Ago-go opened in March 2018 and offers wearable vintage pieces for men and women from all eras with a focus on 60's and 70's.
Kelly shared that she often repurposes the wooden cores in her shop and sometimes in her home as furniture.
She uses the cores to create table top displays to showcase jewelry and accessories on the circular clothing racks in the store. In the above series of images, Kelly shows how she disassembles the drum and attaches it to the top of the circular clothing rack.
Kelly is passionate about vintage fashion because it is sustainable. She said modern clothing is just revamped versions of vintage clothing and buying vintage is better for the environment.
Prior to owning Years Ago-go in Bracebridge, Kelly owned a vintage shop in Pensacola, Florida from 1996 to 2012 and a couple of antique mall booths in the following years.
While not the typical  industry that you'd expect to be looking at repurposing these wooden cores, the vintage clothing store has found a great way to make them reusable. We're glad to be doing our part to help upcycle this product while minimizing waste and our environmental footprint. Fenner Dunlop is proud to be able to help support this local business, and others where we can. And we are doing our part to convey the way to a sustainable future.