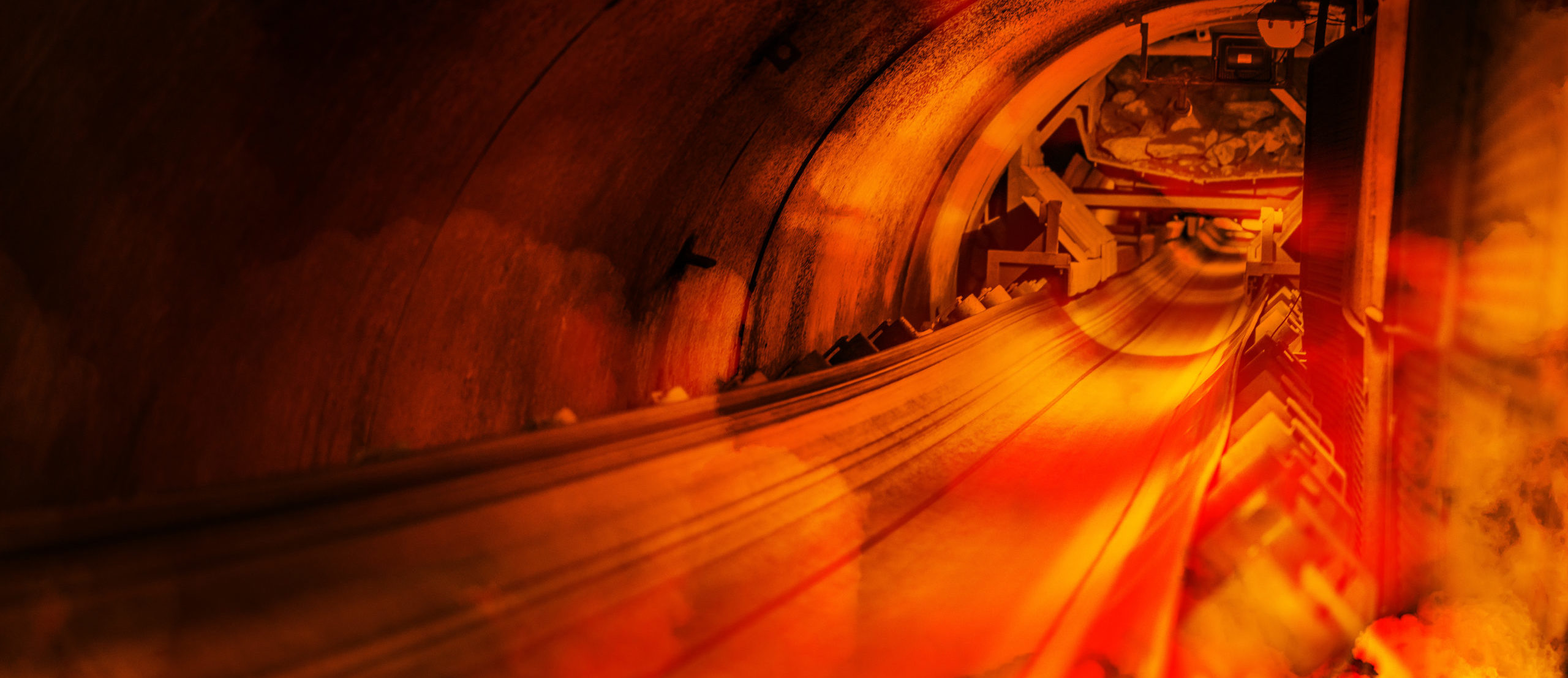 Fenner Dunlop launches OptimaHeat Xtreme, a revolutionary new conveyor belt for high heat applications
Pittsburgh, PA USA – Fenner Dunlop Conveyor Belting is delighted to announce the launch of OptimaHeat Xtreme™, our new high temperature resistant conveyor belt. Designed from the inside out, OptimaHeat Xtreme™ is a conveyor belt that combines an amazingly tough patented super flexible single ply fabric, Nova-Xtreme™, with a new high-performance cover compound, OptimaHeat, that protects the carcass even under the most extreme conditions. Nova-Xtreme™ is exclusively produced in our own in-house weaving facility.
Nova-Xtreme™ is a single unit carcass specifically designed for higher heat applications featuring several significant advantages over conventional multi-ply high heat resistant belts. First and foremost, being a single ply carcass means that it is not prone to the common problem of delamination caused by impact, trough transitions and flexing around pulleys and heat aging to the skim compound between plies that cause the plies to separate, resulting in catastrophic failure. What also sets the Nova-Xtreme™ carcass apart from the rest is that, unlike conventional heat resistant multi-ply belting, the fabric has exceptional resistance to ripping, tearing and impact.
Yet another major advantage created by its single–ply construction is splice strength and reliability. The much higher level of splice efficiency created by the use of a finger splice joint means that up to 90% of the belt's tensile strength is retained whereas a 3-ply step splice only achieves a maximum efficiency of 67%.
The OptimaHeat™ compound has been engineered to withstand maximum continuous material temperatures as high as 400°F and extreme peak temperatures as high as 750°F.  In addition to its exceptional resistance to the usual hardening and cracking caused by exposure to extreme temperatures, the major advantages of the Optima Heat Xtreme™ rubber are its enhanced physical properties including resistance to abrasive wear and superior adhesion strength. Whether you are conveying hot clinker from the kiln or calcined coke from the quenching process in a cement plant to hot casting sands at a Steel Production Plant, OptimaHeat Xtreme™ will take you further than other industry leading high heat conveyor belts.
With over 150 years of manufacturing expertise and no less than four ISO 9001-2015 certified manufacturing facilities, Fenner Dunlop delivers measurable and consistent results.
OptimaHeat Xtreme™ high heat applications include, but are not limited to:
Cement Clinker
Lime
Calcined Coke
Iron Ore
Hot Powdery Materials; such as casting sands at a foundry
Sintered Ore
Taconite Pellets
Alumina & more!
OptimaHeat Xtreme™ is available for purchase now through our nationwide distribution network and 3rd party service providers. Click here to find a distributor near you.
From Creation to Destination
At Fenner Dunlop, quality forms the bedrock of everything that we do. One of the biggest advantages that we hold over our competitors is that we are in total control of everything we do, from the creation of new fabrics, rubber compounds and belt constructions, through testing and manufacturing right up to the final destination. The fancy way to describe this is 'totally integrated capability in North America'. However, we prefer to describe what we have as being in total control because that means that we are in total control of the quality of our products. It also means that we are best placed to improve things like our carbon footprint.
OptimaHeat Xtreme™ really does encompass both 'creation to destination' and environmentally responsible manufacturing. It was Fenner Dunlop scientists and engineers who developed both the fabric and the rubber compound used to make OptimaHeat Xtreme™. It was the Fenner Dunlop team who invented the whole unique concept of having a mono-ply construction heat resistant belt that is much stronger but contains less volume mass than conventional multi-ply belting. The extended operational lifetime of OptimaHeat Xtreme™ also means that far less belt needs to be manufactured in the first place and then end up as waste. Just as importantly, the superior strength and reliability of OptimaHeat Xtreme™ means less downtime and lowest lifetime cost. Quite simply, OptimaHeat Xtreme™ is a winner in every respect, from creation to destination.