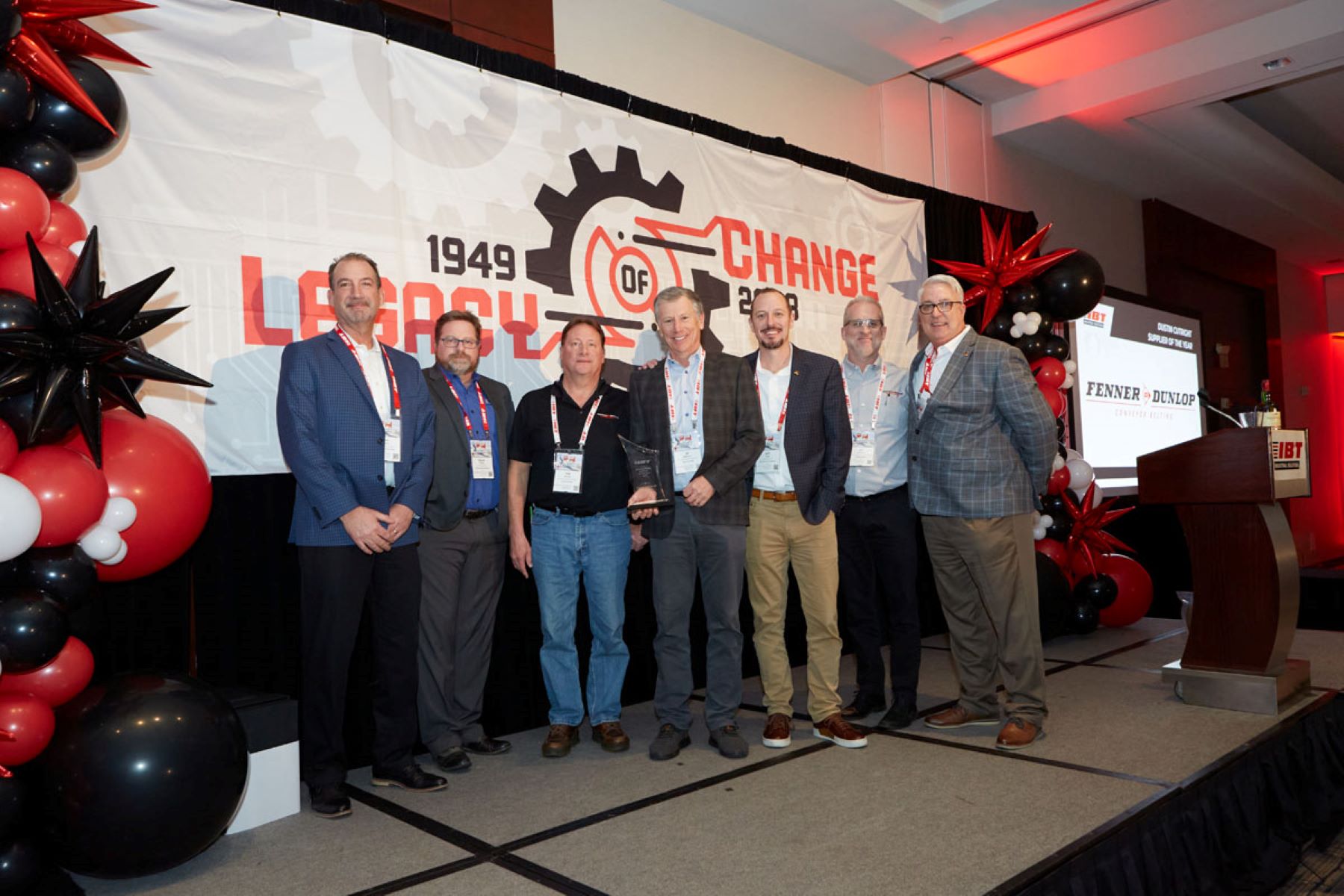 Fenner Dunlop proudly accepts IBT's 'Dustin Cutright' Supplier of the Year Award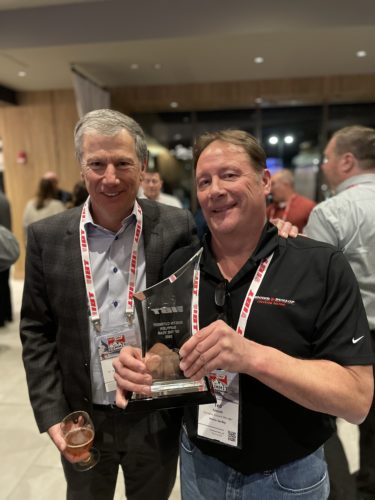 Fenner Dunlop proudly accepts IBT's 'Dustin Cutright' Supplier of the Year Award
At the beginning of February, Fenner Dunlop was honored to receive the 'Dustin Cutright' Supplier of the Year Award from IBT Industrial Solutions at their 2023 Summit. Al Bonneau, Senior Vice President of Business Development at Fenner Dunlop, and Ted Fossum, Northwest Central Account Manager at Fenner Dunlop, accepted the award on behalf of the Fenner Dunlop team.
IBT is a full-service industrial distributor delivering exceptional service, products, training and consulting to a wide array of industries. Celebrating 70 years in business, IBT is family-owned and founded. IBT and Fenner Dunlop have been proud business partners since 2017!
When asked about the 'Dustin Cutright' Supplier of the Year Award eligibility criteria, Rick Gerling, Vice President of Business Development at IBT, said "the award is extended to our Rubber Category Supplier that best represents our core principles in our four pillars as well as a financial data set that proves them superior to their peers."
These four pillars include:
Family & Community
Positive Customer Experience
Leadership
Integrity
Additionally, Fenner Dunlop ranked 2nd overall with IBT from a revenue standpoint.
"The growth that we achieved in the grain, construction, energy and specialty markets could not have been done without Fenner Dunlop," Rick Gerling continued to say. "Our relationships with the Fenner Dunlop team members from top to bottom grew exponentially in 2022. I am proud to say that Fenner Dunlop made a fantastic inaugural 'Dustin Cutright' Supplier of the Year."
It is a great honor to know our premium conveyor belting products are helping bulk material handling operations in this region, while we continue to build a strong partnership with IBT.
We are looking forward to another prosperous year with the IBT team!
The 'Dustin Cutright' Supplier of the Year award was created to honor the memory of Dustin Cutright who was IBT's Product Support and Heavyweight Belt Manager until he sadly passed away on November 13th, 2022.