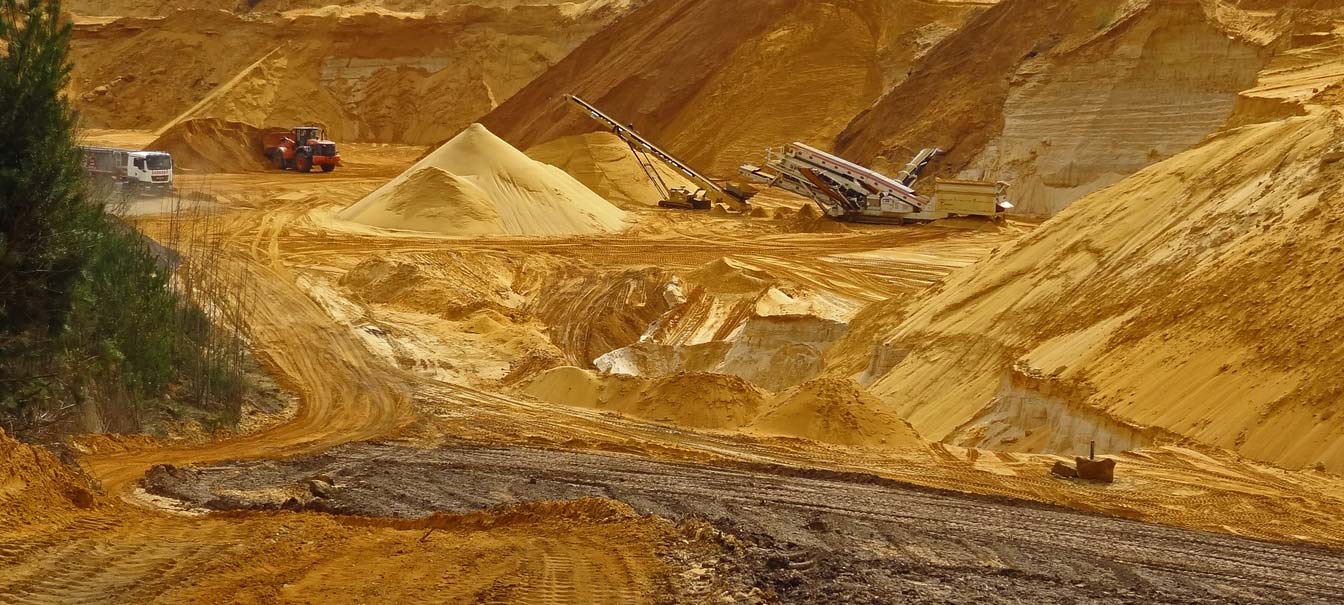 Five questions to ask before purchasing a conveyor belt

Conveyor systems are the lifeline for many industrial bulk material handling operations and when your conveyor belt is not performing to your expectations anymore, it may be time to review your specifications and look into Fenner Dunlop belting options. When selecting a new belt for your conveyor system, it is important to think about your production goals and how a conveyor belt can help you achieve them. Before committing to a new conveyor belt, be sure to ask the following questions.
1. Where was this conveyor belt manufactured?
Knowing where a belt is made can give you an insight into its quality. For example, imported conveyor belts are often not produced in the same plant every time (even if the local supplier or distributor is the same). Some plants have high production standards and follow a quality management system, while others do not. As a result, consistency of the belt can vary greatly from purchase to purchase. In addition, even belts built in the US often contain finished fabric carcasses shipped from outside of North America, which can deteriorate in overseas shipments via changes in humidity and moisture conditions. Inconsistency in quality and performance can lead to costly downtime and loss of production security.
Our Answer: When you purchase a belt from Fenner Dunlop, we can tell you exactly where it was made because we manufacture our own belts in North America, which allows us to control every step of the vertically integrated production process. All of our fabric belting carcasses are engineered in our state-of-the-art weaving facility in Lavonia, Georgia. Production is then passed on to our conveyor belt manufacturing plants in Port Clinton, Ohio, Toledo, Ohio, and Bracebridge, Ontario. Specialized attention is given to each belting order to ensure that we produce the highest quality conveyor belts that will assist you in reducing operation costs, maximizing uptime and improving revenue.
2. Which type of conveyor belt is best for my industry application?
If you are having issues with constant damage to your belt or are simply not seeing ideal end results, maybe the belt is not suited for your particular bulk material handling application. You wouldn't put a belt without an oil resistant cover on a system that handles grain or wood products and you wouldn't put a light duty belt on a system that could be more susceptible to puncture damage under a primary crusher. This may seem like common sense, but it is easy to feel overwhelmed when making the decision to purchase a new belt.
Our Answer: Fenner Dunlop is proud to serve a variety of markets and we design and manufacture the widest range of conveyor belts in the world. With sales, service, and technical personnel in conjunction with our world-class distribution network stationed throughout the Americas, we can visit your facility to learn more about your production goals and operational challenges. Based on your unique needs, our experts can help you decide which cover compound and carcass combination is the best for your conveyor system. Value engineering is our model.
3. Is this conveyor belt easy to maintain?
There are several factors that can influence the upkeep of a conveyor belt, like the type of belt and what it is used for. To ensure maximum performance results from your conveyor belt, it is important to conduct regular assessments of the conveyor system and perform regular mechanical maintenance.  Tramp material buildup and failing components can lead to a multitude of serious reliability issues.
Our Answer: When you purchase a conveyor belt from Fenner Dunlop, our knowledgeable technical sales and services teams as well as our world-class distribution partners are available to help you get the most out of your belt. Our expert capabilities range from troubleshooting to splice training to after sales support. We also offer condition monitoring services to assist the long-term performance of the product and your investment. No other conveyor belting provider can offer the depth of knowledge and resources provided like Fenner Dunlop can. Your success is our success.
4. How long will this conveyor belt last?
If your current belt suffers from premature wear, deterioration, constant rip, tear, puncture and impact damage resulting in downtime for your operations, purchasing a belt that is built to last is essential.
Our Answer: Fenner Dunlop manufactures the longest lasting conveyor belts in the world. We understand that the carcass is the most important part of the conveyor belt and we design, manufacture and test all of our fabric carcasses in house to ensure greater impact and superior rip and tear resistance and superior ply adhesions for your application. We are proud of our expertise in not only the standard weave designs but also patented straight warp and dual crimp warp weaves. Plus by using our Belt Wizard software modelling, we can predict the life of a specific Fenner Dunlop product on your application whilst also ensuring the product characteristics are an ideal match for your installation.
5. What makes this conveyor belt unique?
With so many drastic conveyor belt claims floating around on the internet, it may be hard to determine what is true and what is not. When selecting a belt, it is important to do your research to ensure that you are selecting the right belt for your conveyor system.
Our Answer: You can purchase a conveyor belt from Fenner Dunlop with confidence because we have done the research for you. For over 150 years, our engineers have been constantly improving our materials and processes resulting in belts that consistently outperform the competition in rigorous applications. Plus we are mindful of the materials used in our belts to create a more robust product, while minimizing our impact on the environment.
Want to purchase a conveyor belt from Fenner Dunlop?
Find your local distributor or Fenner Dunlop Conveyor Services location by checking out our interactive map here or reach out to us at info@fennerdunlopamericas.com to inquire about best-in-class conveyor belting products. We are ready to help!